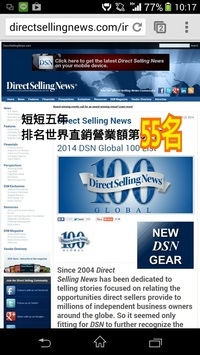 Organo Gold (OG) has inaugurated their new International Headquarters in Richmond, British Columbia, Canada with not one but two special blessing ceremonies. One special blessing was a traditional Chinese Feng Shui blessing and the other was a traditional Christian blessing ceremony. Of course, blessings of new homes and businesses is an ancient tradition in cultures and faiths around the world.
The ceremonies took place on June 30, 2014 as OG opened their new international headquarters facility. OG, the pioneer and leader in the 'coffee' niche of MLM, is excited about their continued growth in the Americas and elsewhere and looks forward to the impact this new ultramodern facility will have on their operations and the success of their global network of dealers all over the world.
Feng Shui means 'wind and water' in Chinese and has been practiced in China for over 3000 years. In more recent times it has been adopted, adapted and practiced by many westerners too. The basic aim of Feng Shui is to clear the energy, known as "chi", of any particular space, business or home thereby making it more harmonious for those who live or work there.
Chinese believe that the world is connected by a network of energy and that the proper balance of the various types of energy are what gives a home or business space its atmosphere…. harmonious or non-harmonious. Their Feng Shui masters are considered to be those who understand how we can best interact with and manipulate that energy in order to be happier, healthier, more successful, etc.
There are various types of Feng Shui ceremonies and one of its 'blessing' ceremonies was conducted by a genuine Feng Shui master before the company commenced official operations in their new headquarters. OG has been very successful already but it never hurts to get all the 'essential elements' of the world's energy on your side. In the case of Feng Shui, those elements are considered to be water, wood, fire, earth and metal.
Certainly the core OG product, coffee, is deeply rooted in nature and traditional Chinese culture because one of the unique ingredients in it is the Ganoderma mushroom which has such high esteem in traditional Chinese holistic medicine. A Feng Shui blessing is believed to bring better relationships, health, and wealth. If Beijing, China could be used as an example, it's worthwhile to note that Beijing's Forbidden City is laid out by Feng Shui principles.
Christian homes and businesses too are often blessed by priests and pastors and a Christian minister also gave a blessing of the new OG facility too. So… OG basically covered all their spiritual 'bases' here.
Several company dignitaries were present, including OG CEO and Founder Bernardo Chua and also three of OG's most successful European field leaders, Zarko Drozdek, Markus Haselrieder and Georg Doeller.
New home and business openings and blessings are always memorable events and this event certainly was. We here at OBTAINER wish OG, all their headquarters employees, and all their worldwide family of distributors much continued success and… Blessings. - See more at: http://www.obtainer-online.com/features/en/blessed-opening-for-new-organo-gold-hq.html#sthash.SIfaDFwN.dpuf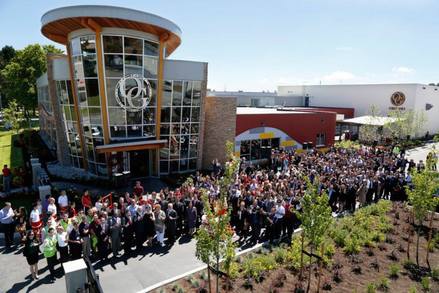 (⊙ ⊙) good coffee to share with friends, good cause to share with friends
Hello! My name is RAIN
I like to drink coffee, coffee with friends;
I asked people to drink coffee, to increase revenue with coffee!
If you are like me, think through the coffee to change your life, let me share with you this cup of coffee now!
◆ ◇ ◆ ◇ ◆ ◇ ◆ ◇ ◆ ◇ ◆ ◇ ◆ ◇ ◆ ◇ ◆ ◇ ◆ ◇ ◆ ◇ ◆ ◇
(⊙ ⊙) the world's most enviable job!
"Drink coffee and see the movie."
Because it is easy, very simple, just a cup of coffee!

9 minutes movie let you know OrganoGold:
Drinking coffee watching the film of "three kinds of people."
1 not interested in the work, you can buy a coffee drink.
2. Want to know how to get free monthly coffee.
3 Please drink coffee can prosper, it must know.

If you are two, three kinds of people!
[The Coffee that Pays]
OrganoGold undertakings described by Holton Buggs
See video link:
★ ★ ★ ★ ★ ★ ★ ★ ★ ★ ★ ★ ★ ★ ★ ★ ★ ★ ★ ★ ★ ★ ★ ★
After watching the film, if you are determined to join OrganoGold
Please click on the following website to complete registration
http://chenshrmeijnang.myorganogold.com/
Please enter the URL in the upper right corner
1 Please select your country do not
2 Select JOIN US begin registration
When you have successfully registered, please contact the following way me and let me help you operate OrganoGold
RAIN Contact:
LINE: tsaiyingjiun
WECHAT: tsaiyingjiun
TEL: +886910999564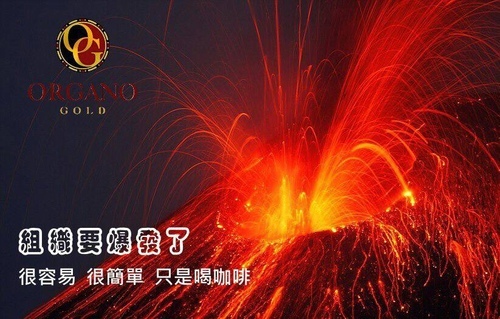 如果你已經錯過了安麗.美樂家.Nuskin.vemma.美安.賀.寶.芙.綠加利.優莎納.科士威.葡眾等事業!
.
你千萬別再錯過無風險的創業商機~OG咖啡-ATT鑽石團隊直銷事業!!
加盟創業兼差兼職最佳選擇>>>OG咖啡網路創業
OG咖啡網路創業最佳選擇>>>>>ATT鑽石團隊
(⊙ˍ⊙)人人當老闆,大家一起來

OG咖啡-ATT鑽石團隊

♥♥♥♥
OG咖啡將榮獲歐盟、日本、美國、猶太食品有機認證的天然靈芝與咖啡融合一起,在享受咖啡美味的同時,還能獲得靈芝的健康。
結合雙軌互助與矩陣公平的制度優勢,在2013年更成為全球發放出獎金最多的直銷公司!
☆☆☆☆☆☆☆☆☆☆☆☆☆☆☆☆☆☆☆☆☆☆☆☆☆☆☆☆☆☆

【只有改變 才有未來】
(。◕‿◕。)咖啡王子蔡大哥邀請你喝咖啡談夢想
請朋友喝咖啡、辦咖啡品嚐會,然後找到至少2位朋友,也跟您一起做同樣的事!
沒有塗塗抹抹、也不必講療效,更不用做實驗,這就是OG會員們每天在作的工作!
只有簡單、才容易複製!能複製、組織才能快速倍增!
大家一起來:將這杯涵蓋『健康』與『財富』的咖啡,分享給您的親友!
It's Easy、It's Simple、It's Coffee!
很簡單、很容易、因為是咖啡!
☆☆☆☆☆☆☆☆☆☆☆☆☆☆☆☆☆☆☆☆☆☆☆☆☆☆☆☆☆☆
想成為直銷界明日之星嗎? OG咖啡-ATT鑽石團隊咖啡王子蔡大哥幫你圓夢!
劍已磨好準備發威,你的世界你來掌握
OG咖啡咖啡王子蔡大哥個人官網入口網站:
http://tsaiyingchun.myorganogold.com/tw-zh/
(⊙ˍ⊙)如果您想進一步了解OG咖啡-ATT鑽石團隊網路創業計畫.
咖啡王子蔡大哥熱線:
Line: tsaiyingjiun
WeChat: tsaiyingjiun
QQ: 860045259
skpye: yingjiun_tsai@hotmail.com
手機: 0910-999564